Using ball screws instead of hydraulics makes the Coastone press brakes very, very accurate.

Our machines are pretty silent. Maybe you'd like to hear something else than a roaring machine?

All electric means no oil. No need to pollute the environment. Do your part and save the planet.
All of our machines are built in Finland, home to Europe's higher quality machine exports. They are all electric, servo-driven and built to run for decades in most demanding environments. They will last from father to son.
The C-Series press brakes are our solution for bending all of your smaller parts. They operate with one or two ball screws and provide accurate results easily and reliably. As standard, they have user-friendly Cone TC programming that even the newest operators can run expertly on their first day.
Wila (US style) tooling
Promecam (European style) tooling
Lazersafe safety device
Tilting front table
Z1-Z2 axis
Cone TC15 control with 15" screen
The G-Series is our press brake line for a bit bigger bending needs.
They are the perfect answer when you require an accurate and constant angle over long bends.
Wila (US style) tooling
Promecam (European style) tooling
Lazersafe safety device
Cnc-controlled sheet followers (2 pcs)
Z1-Z2 axis
Cone TC15 control with 15" screen
Bull series is solution when hight tonnage is needed with superior accuracy.
Multitapper tapping and counter sinking Machines
MultiTapper is an efficient and accurate way to complete your threads and
counter sinks with high accuracy and speed without opetating mistakes.

MultiTapper MT1212 is bridge type machine with rigid die anvil with combination of tapping and counter sink machining.
MutltiTapper MT1212 complete all your tapping needs with high speed and guaranteed accuracy.
Multitapper MT1212 is efficient investment to avoid hustle and problems with manual tapping and counter sinking.
Solve your problems and human errors of manual tapping. Solution is MultiTapper MT1212.
TapOne is an efficient alternative between the manual way and the integrated way.
They are specialized 4-axis CNC machines, to make threads in a reliable and efficiant way.

Is a full range machine, able to load full size big format sheet on the table (1250 x 1250 mm).
It has 3 spindels for different threads; each one with own programmable speed and micro lubrication. Big parts, small parts, big threads (max M10), small threads, thin parts, thick parts (up to 50 kg). Controlled by Touch Screen. That is TapOne.
Pressone inserting machines
Modern technology for fastener insertions. Powered by servo motor driven ball screws.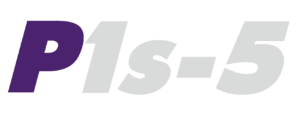 Pressone inserting machine is a compact and powerful package.
TC 12 touch screen control on swing arm for easy operation.
It has unlimited program capacity and tooling wizard database.
Operator friendly and powerfull TC 12 control. Easy to use and also allows modifications according customer demands. With programmable insertion speed for soft and fragile parts.
Safety sensors mounted on ram head ensures fast and safe production cycle.
Finland / Baltic States / Russia
janne.raittila@coastone.fi
+358 50 5537098
sami.murhakorpi@coastone.fi
tarja.riitakorpi@coastone.fi
+358 50 57 67 946
Finland
vesa.erkkila@coastone.fi
+358 44 256 1800
konsta.kotala@coastone.fi
+358 50 5537 032
Southern Europe
philippe.archer@coastone.fi
+33 75 068 7395
henry.vierikko@coastone.fi
+358503012976
Germany / Austria / Switzerland
sascha.drexler@coastone.fi
+49 152 5486 1009
lauri.vantanen@coastone.fi
+358504764308
Toolings
alexander.link@coastone.fi
+39 333 844 1620
If you would like us to contact you, please fill the form below.
Tuottajantie 27 A1
60100 Seinäjoki
Finland
Hallitie 4
60100 Seinäjoki
Finland
Kalliokoskentie 12
62200 Kauhava
Finland